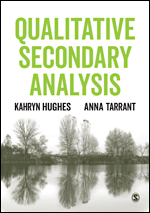 Welcome to our website, a unique resource for all qualitative researchers with an interest in data re-use and Qualitative Secondary Analysis.
Navigate around our site to learn more about Qualitative Secondary Analysis and our work.
We explain what Qualitative Secondary Analysis is, including in our short lockdown conversation video series, what special qualities qualitative data might have, and offer explanations about how and why we might need to develop specific methods of treating qualitative data in distinctive ways in order to use them for our research purposes.
We also provide details about our training events and share key resources and outputs, including the publications that we have developed. Follow our blog for news and the most up to date debate and discussion about advances in QSA.